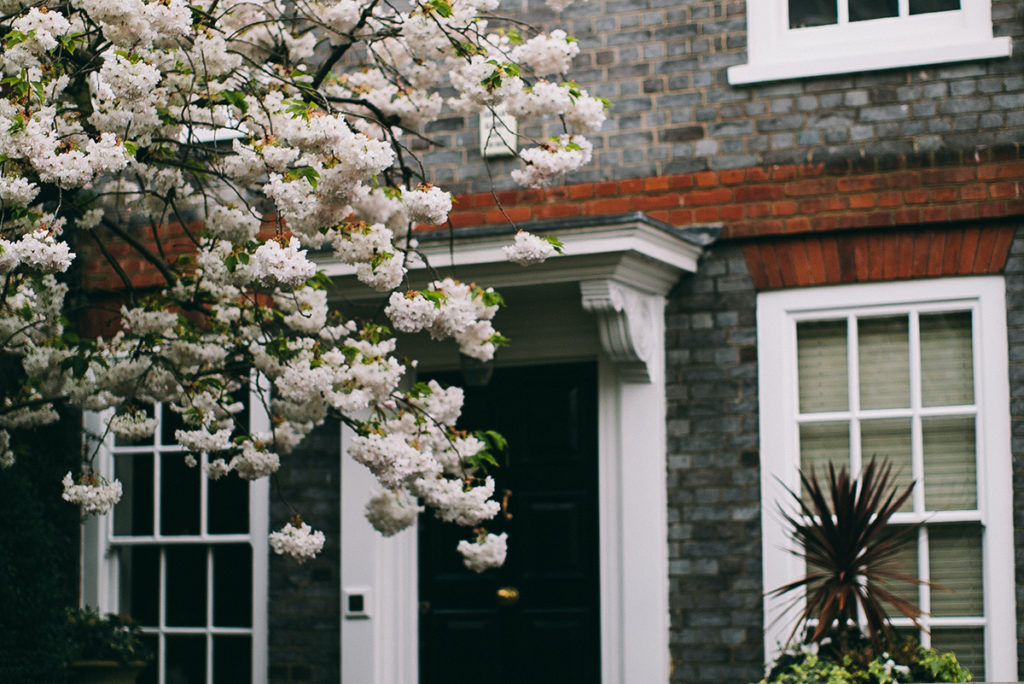 5 must-do tasks to prevent future costly repairs
There's nothing like getting outside after a long winter. It's so invigorating that even household chores feel refreshing. So while you're reveling in clean spring air, get after these simple maintenance jobs that fend off potential moisture problems, prevent costly repairs, and pave the way for a trouble-free summer.
1 – Clean your gutters
What? Again? Yup. Consider this the early-spring edition of a twice-yearly (at least) outdoor maintenance task (a big reason folks love single-story houses). Look in the gutter bottoms for loose granules that signal your asphalt roof may need replacing (see #2 about roof inspections, below).
Got gunk in the downspout gooseneck? Ream it out with a garden hose. Take off any nozzle and have a helper turn on the water when you're ready. Shove the hose into the downspout to power out of gooseneck bends. Make sure your downspouts channel water at least five feet from foundation walls.
2 – Inspect your roof
If you're good with heights, do an inspection from a securely set ladder. If not, use a pair of binoculars. You're looking for: curled and missing shingles, rusted and pitted flashing, and cracked caulking around pipe collars, skylights and other roof penetrations.
If your roof is relatively flat and you're confident about working on a roof, do the repairs yourself. Steep roofs require safety equipment, such as a harness. If you're unsure, opt for safety first and call in a pro. Expect to pay a licensed roofing contractor $100 to $200 for minor repairs; $300 to $500 to replace flashing and boots. If you don't already have a go-to roofer, don't hesitate to call me. If you don't already have a go-to roofer, I would be happy to suggest a trusted professional.
3 – Touch up exterior paint
Keep painted surfaces in good condition by scraping off any chipped and peeling paint and spot painting exposed surfaces. "The worst thing you can do is leave wood exposed, because that's when it will begin to rot," says Brian Gummel, president of The Painting Company in Edgewater, Md.
Pressure wash your home's exterior and look for any chips in the paint. Exposed wood can rot, so give worn areas a new coat.
4 – Trim overgrowth
Spring is a good time to trim branches of shrubs and trees away from your house – get an early start before leaves grow and while you can see individual limbs. Keep branches 5 to 7 feet away from your house so they can't conduct moisture onto your roofing and siding. You'll also help discourage squirrels and raccoons from exploring ways to nest in your attic.
Always use clean landscaping trimmers and cutters to prevent the spread of plant diseases. Clean off blades with a little bleach on a rag, and dry the cutting surfaces thoroughly. Keep tools sharp to prevent tearing bark.
5 – Ensure good drainage
Good drainage is the soul of a happy house. To keep your hacienda smiling (and help put the kibosh on mold, mildew, termites and basement leaks), check to make sure the soil slopes away from the foundation walls at least six vertical inches over ten feet. That'll move rain and snowmelt far enough away to prevent problems.
Do not hesitate to get in touch if you need referral of trusted contractors or other professionals. My goal is to help you protect your investment until you are ready to move on to a new home!
Back to News