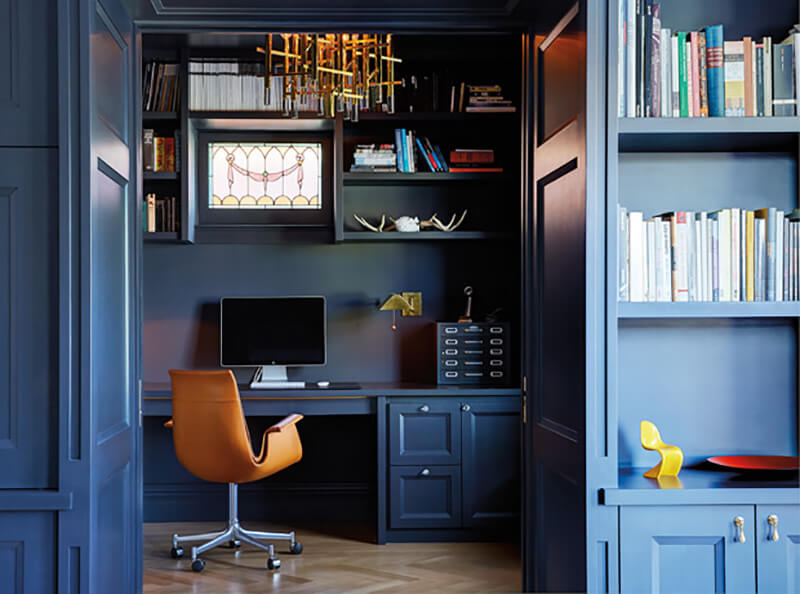 Although uncertain, it is possible that working from home may become more of a new normal for many of us in the coming months. Here are some tips to make the best out of your home office space. Please reach out if you have any other proven work from home strategies you'd like to share. Let's make this work!
1. Find the perfect area
It's important that you choose the location of your office carefully. Whether you have an entire room dedicated to your office or a small work area in the corner of a room, there are some essential elements to take into account. It's best to set up your office in a quiet, secluded area. By removing yourself from household distractions and noise, you will have an easier time concentrating.
2. Electrical outlets and internet
Make sure you have enough electrical outlets to plug in all of your devices. Your Internet connection should also be strong enough in the area of the house where you set up your office. You can always use an Ethernet cable to connect directly to the port of your router, to improve your Internet access. Your provider can help you with this.
3. Organize your equipment and supplies
Make sure you have enough room for a desk, a chair and storage. If you have a lot of computer equipment, such as a second monitor or printer, be sure to take this into account. Plan to have storage solutions for your office supplies so that your space doesn't get too cluttered. A filing cabinet or piece of furniture with drawers can be very handy for storing your papers. You can also install storage boxes, shelves or a bulletin board to pin your notes. A clean environment makes it easier to find what you're looking for.
4. Natural Light
If you have a choice, set up your home office in a place with lots of natural light. If this is not possible, a desk lamp will work just fine.
5. Comfortable furniture
Now it's time to determine the furniture you will need. To be comfortable for many hours at a time, your desk should be as ergonomic as possible. The chair must be comfortable and allow you to have your feet flat on the floor. Otherwise, use a footrest.
6. Add a personal touch
Finally, decorate your office space the way you like. Personal touches are known to increase productivity, creativity and mood. Embellish the room with plants, artwork or picture frames.
Always here for you
At all times you can count on my professionalism, integrity, and devotion in supporting your real estate needs. Please do not hesitate to contact me with any and all of your questions.
Back to News